[quote]Join us on the first and third Wednesday of every month at 8:00pm EST for "Da Travel & Leisure Show" Co-Hosted by Richard Lue, Travel & Leisure Contributing Editor.[/quote]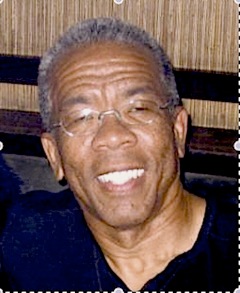 A veteran of the travel and tourism industry, Richard comes from a family of hoteliers. He cut his teeth during the late 70s on the then new style of club hotels, mainly the Seawind Beach Resort before moving on to the Jamaica Tourist Board. At the JTB, he served for a total of 13 years, first in Montego Bay and later in Los Angeles, as Marketing Executive for California and the neighboring states. His experience in developing marketing strategies for Jamaica's tourism and his skill in fielding trade shows and educational seminars for the travel trade won him an invitation from Air Jamaica, to join the newly privatized airline's marketing team. Joining Air Jamaica as General Manager, Marketing & Sales for Jamaica and the Caribbean, Richard Lue went on to serve as Regional Manager, New York, and Regional Manager, Community Affairs & Special Markets, covering the United States and Canada.
In 2005 Richard left Air Jamaica to open a small marketing and promotions firm called FullaIdeas. During this period one of his major accomplishments was the total concept development of the Koolrunnings Water Park in Negril, Jamaica. He was directly responsible for the theme, logo and of the park's mascot "Mikie Manatee" The firm was operating for just under a year when Air Jamaica invited him back to work on a project that involved the ICC Cricket World Cup. The task involved the coordination of all the air travel logistics for the sixteen teams between the nine host countries. This sporting event has the world's third largest television audience and was held in the Caribbean in during March 2007.  Richard headed a consortium of three regional airlines that handled the inter-regional travel requirements of the T.O.M.S. (Team, Officials, Media and Sponsors). He also was directly responsible for Air Jamaica's marketing and sales efforts as it related to the fans.
Since leaving Air Jamaica in 2008, Richard has been working on freelance projects, including a stint at Ulrich Communications, the former publisher of the Destination Jamaica and Destination Belize in room magazines. He also guided the development of Destination Jamaica travel. He has also assisted Frame by Frame video productions in expanding the reach of their "Island Stylee" travel program and the new website "Islandstylee.com". Island Stylee is the in-flight video on Air Jamaica and can also be seen on the Resorts and Residences TV travel network. In 2011, Richard worked with Dickey Consulting, a Fort Lauderdale P.R. firm on the launch of "Broward B Cycle", Broward County's public bicycle sharing program.
Lately circumstances have led Richard to focus on the "event coordinating" aspect of his multi faceted career. He was the original Managing Coordinator for the Air Jamaica Jazz and Blues Festival, Air Jamaica's Island in the Park (New York), Air Jamaica's World of Travel (Jamaica), co-chair of Air Jamaica's World Championship of Dominos and absentee board member for Reggae Sumfest (Jamaica). He is currently a member of the Board of Directors of Jerk Festival USA Inc. promoters of the Grace Jamaican Jerk Festivals in South Florida and New York. Since re-launching his company under the new name RM Marketing Solutions in 2012, he played a major role in the successful hosting of the New Zealand team by the West Indies at the Multi Purpose stadium in Lauderhill Florida.
Richard's vast and rich background and experience makes him a highly valued and integral part of the RockDaBox family.  We welcome Richard as our Travel and Leisure Contributing Editor and look forward to his contributions both on air and right here at RockDaBox.net!