R. Kelly Rubs A Fan's Phone On His Crotch And Invites Her To Touch Him During Erotic Show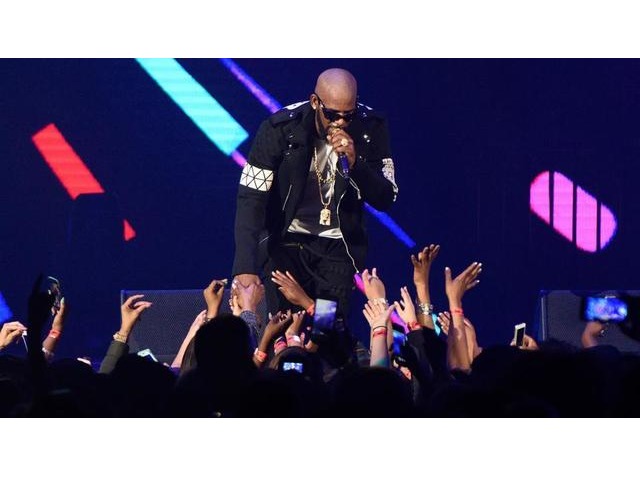 The 50-year-old R&B singer stayed true to form with a steamy, sensual performance in Virginia Beach on Friday night, his very first concert since a BuzzFeed News report claimed he's holding half a dozen women hostage and controlling every aspect of their lives.
Though Kelly reportedly showed up late to his half-empty Veteran's Home United Amphitheater gig, he really dialed up his usual racy antics: While singing "Half on a Baby," the singer bent down and encouraged one woman in the front row to touch him, then took another's phone and rubbed it on his crotch.
Kelly never addressed the accusations against him during his show Friday, but a video shared on TMZ shows him issuing a disclaimer at the beginning of the concert.
"I don't want to offend nobody, but like I told them… I'm a grow- *ss man… They hired R. Kelly, so I got to do the R. Kelly show. It just is what it is," the singer explained. "It's all entertainment y'all. Don't get caught up in it … For those of you who don't agree with my show… Y'all better leave right now, because it's about to get freakier than a motherf*cker."
Kelly has denied the allegations about his so-called cult, saying via his lawyer that he plans on working "diligently and forcibly to pursue his accusers and clear his name." He'll have to juggle those efforts with his remaining tour dates, including gigs in Mount Pleasant and Detroit, Michigan, this weekend.
Would you still go out and support him if he came to your city?