South Florida in Store for another Signature Caribbean Food Event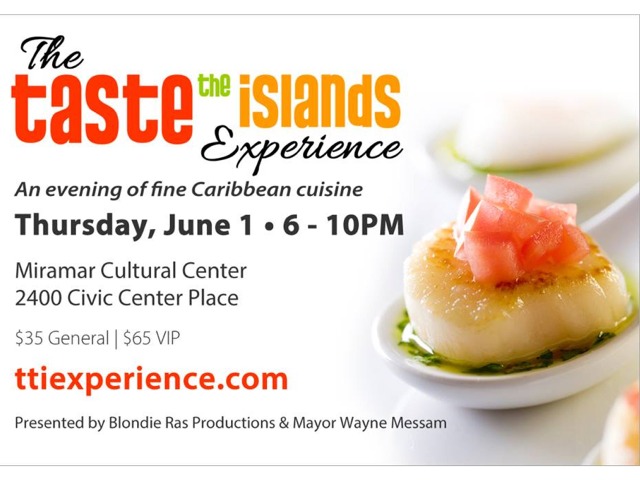 Television viewers across America enjoy Caribbean cuisine and travel through culinary series 'Taste the Islands' on Create TV and public television. Show creators Blondie Ras Productions, with the co-sponsorship of City of Miramar Mayor, Wayne Messam, are translating the show's exploration of exotic eats and the mystique of the islands into an event called The Taste the Islands Experience.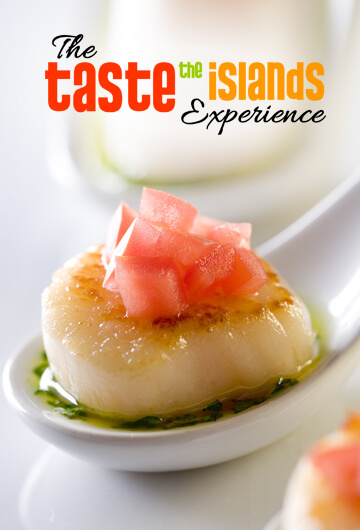 This Caribbean culinary event will feature a selection of gourmet appetizers prepared by the show's celebrity chefs Jamaican Hugh "Chef Irie" Sinclair and Haitian Cynthia "Chef Thia" Verna. Attendees can also enjoy a selection of tropical cocktails, music and dancing in a setting that recalls the touch, taste and feel of the islands.
Details
June 1, 2017 | 6:00 – 10:00PM
Miramar Cultural Center | 2400 Civic Center Place, Miramar, FL 33025
A wide ranging Caribbean-inspired appetizer selection prepared by show hosts Chef Irie and Chef Thia
Welcome cocktails for all
Mixed cocktails, premium appetizers and lounge seating included in VIP
The evening will include a preview of the new season of 'Taste the Islands', cooking demonstrations, food, drink and great company. Added to the Jamaican and Haitian-inspired bites made by Chef Irie and Chef Thia, friend to the show, Chef Barbara, will create appetizers representing Barbados.