Wolmer's Boys' alum & Heptones member: CARLTON 'Deh Deh Blacks' SCARLETT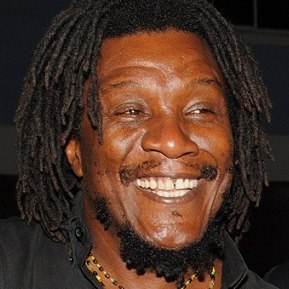 Originally from Jones Town & Trench Town, attended basic schools on 11th. Street then Central Branch Primary., where he sang in the school choir with Dennis Brown. Carlton also sang under renowned choir director LLOYD HALL & THE JAMAICAN BOYS' CHOIR while a student at Wolmer's.
He first sang in a Queens, NY band called "Now Sounds" in 1972 and upon his return to Jamaica, he became one of 2 lead-singers i…n 'Night Squad Band', (Alan Creary) in 1994-5. He also did a very short stint with 'Dudley Sibley & The Pioneers' in 2011. Scarlett continued to work as a solo act in Jamaica, and sang on the Dennis Brown Tribute 2010, 2011 & 2013 in addition to JAVAA's King & Crown Prince of Reggae Shows. He has sung as "The Iceman", (Jerry Butler) on JAVAA's Motown plus Shows with Fab 5 Band & has released 3 singles in Jamaica.
'Deh-Deh Blacks' joined THE HEPTONES in 2014 and has done many shows including a tour of Mexico in 2015, where the reception was the usual … overwhelming! 'Deh-Deh Blacks' and the Heptones have written 4 songs for their latest album to be released in 2016.
This musical maestro is a former Teacher & Lecturer with a
Master's Degree in Education Administration ‪#‎AGEQUODAGS‬