Legendary Ohio Players member dies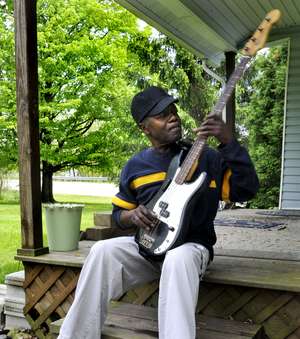 A Dayton funk music pioneer has died.
 Ohio Players' bassist Marshall "Rock" Jones died in Houston, Texas, today at about 5:30 a.m., his daughters  Donna Williams and Charlotte Phillips confirmed.
"We appreciate all of the support and prayers," Williams said. "We lost not only a father, a grandfather and an uncle, we lost an icon to the community and an icon to his family."
The family is planning a memorial in Dayton. Details will be announced later.
James "Diamond" Williams,  the Ohio Players' leader said Jones will be missed.
At 68, Ohio Players bassist Marshall "Rock" Jones is enjoying the quiet life in Jamestown. Staff photo by Bill Lackey
"He was inventive, and he was creative.  He was a great musician," Williams. "Marshall Jones contributed greatly, and we will miss him."
The Dayton native was 75.
Jones was with the Ohio Players during the height of the legendary band's success.
---
He was a member when the group started in Dayton in 1959 as the Ohio Untouchables.
Williams said Jones had battled cancer and had suffered a recent stroke.
He is pushing for a Dayton street to be named for the Ohio Players while some members are still living.
From their beginnings in Dayton, The Ohio Players gained international acclaim with a long list of hits that include "Fire," "Love Rollercoaster," "I Wanna be Free," "Pain," "Funky Worm," "Skin Tight," "Honey" and "Sweet Sticky Thing."