Is It Really a Jamaican Carnival?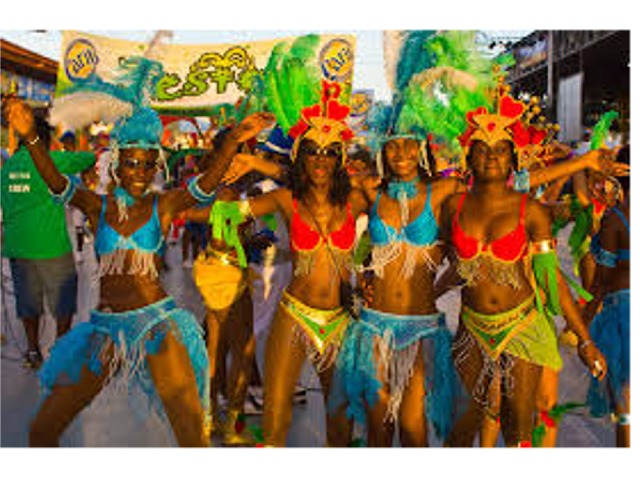 If you've been tuning in to Sir Rockwell's show on Mondays & Wednesdays, it is no surprise to you that I am traveling to Jamaica for carnival next Thursday! This will be my first time visiting the island and I'm truly looking forward to it. The challenge that I'm facing on this particular trip is balancing my carnival activities with seeing some of what Jamaica has to offer.
While I am all for carnival and jumping up & getting on bad, I have to say I was a little confused by the events that are being held during carnival. The majority of the events being advertised and hyped up are being put on by Trini promoters & Trini promotion companies. From what I've been told, Jamaicans are not about carnival. Soca is not their primary choice of music and most carnivals revolve around soca & calypso music. Even if this is the case, I was still looking forward to experiencing carnival in Jamaica as the locals do it. Granted, I missed Trinidad Carnival this year so I was excited to see some parties that I missed were being held in Jamaica for their carnival season. At the same time, I'm a little disappointed that I'm supporting more Trini events than I am Jamaican events.
When I mentioned this to someone, they said that carnival is not for Jamaicans. I have to say that I was completely taken aback by the statement. If you could have only seen the look on my face… As much as I love a Trini Carnival and can attest to the fact that it is truly an unforgettable experience, when were they given the authority to be the only island worthy of having a carnival? Are the other islands not important? Are we the little people now? I come from an 84 square mile island where we still celebrate our carnival from December 26th through January 6th (Three Kings Day). Is carnival not meant for us either? Its statements like that that make me annoyed at certain things people say. No one is more proud than I am for being from St. Croix, U.S. Virgin Islands. I represent my island to the fullest and I sway my flag proudly in every party that I jump up in so that when people see the flag they can say, "yeah they know how to party!"
We are all one Caribbean people. Many of our experiences from our home islands have a number of similarities so to differentiate to say any one island is better than the next can come across as insulting to people from other islands. I don't say this to be judgmental or to say that you shouldn't boast about why your island is the best there is because we all do it but to say that an island isn't deserving of something is outright demeaning. In a perfect world, we would all respect one another and support each other in whatever it is they are doing but as we all know, a perfect world we DO NOT live in
Either way it goes, I plan on having a whale of a time whining up in a band and jamming on somebody man lol as long as they remember that a little whine never hurt nobody then we good!
Until Next Time,
Q